Habitat Furniture Co. Ltd.
Our company was founded in 1968 by President Ismail Al Tourki, a law graduate from U.K.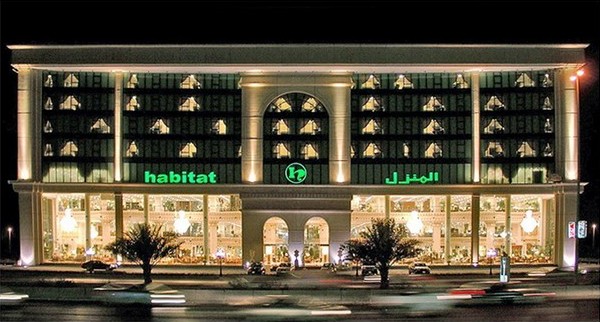 Jeddah Headquarters Showroom
Fully owned Habitat Building Headquarters in Jeddah. Its Furniture showroom is 20,000m&sup2 and comprises 156 Habitat Hotel Suites.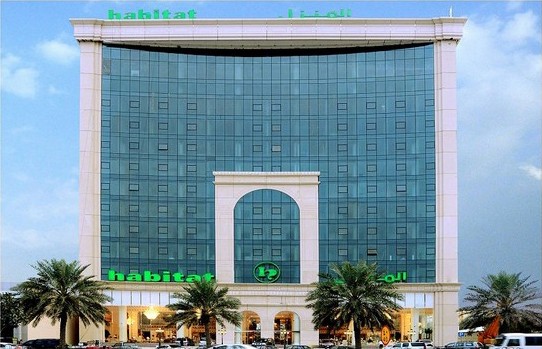 Al Khobar Branch Showroom
Its Second fully owned Habitat Building branch in Al Khobar. Its Furniture showroom is 15,000m&sup2 and also comprises 372 Habitat Hotel Suites.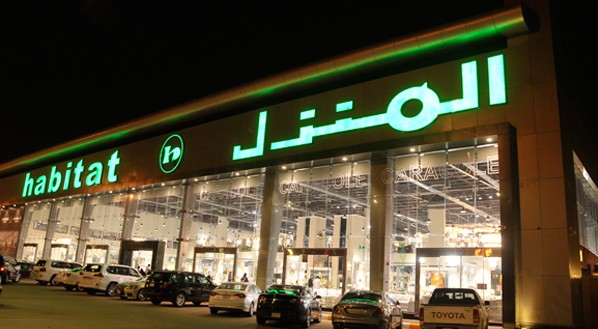 Riyadh Branch Showroom
Its 3rd branch is Riyadh comprises 7,000m&sup2.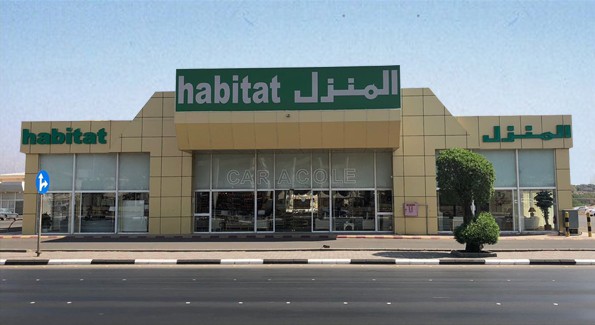 Medina Branch Showroom
Its 4th branch in Medina comprises 6,000m&sup2.
The total Showrooms display floor space in Saudi Arabia is 48,000m&sup2.
HABITAT KEY POINTS OF STRENGTH:
Its extensive research and exclusive

quality

privileged lines and restricted purchasing only from the most prestigious manufacturers, the like of Henredon, Lane, Thomasville, Universal, Stanley and Bernhardt.
Habitat's also offer

turnkey contract

furnishing

project

, as well as

free design services

to all its customers.
Habitat choice of 80,000 items is

unique

. It is intended to cater and service all Sectors of the community. From Royals right down to home packages for small villas, budgeted rental compounds and condominiums. Availing a unique multiple choices and vertically integrated one stop furniture shopping services to ALL income groups and not restricted to only one or two sectors of the community. Every selected item undergoes stringenant

quality

details and

design

scrutinizing prior to purchasing. As the President always remarks

"If is not good enough for me, it definitely is not good enough for Habitat client"

. Hence, Habitat 80,000 unique and multi budgeted extensive variety choices is intended to cater all taste and income groups

"No client is too big or too small for Habitat"

.
Habitat is the largest furniture

stockist

in the Middle East. It carries a

nine

digit inventory in its warehousing facilities which exceeds 90,000m&sup2. Thus giving Habitat unparalleled strength in its

response time

and ability to provide instant delivery

ex-stock

to all major turnkey furniture contractors, designers and project clientele, irrelevant of the size and quantity of the project.
Each and every branch is fully integrated with its independent

interior design

division comprising qualified interior designer supported by a workforce of total 810 personnel comprising carpenters, painters, lacquerers, drapery, upholstery and electrician workforce to supply

curtain, carpets, wall covering, partitions, rugs, lamps, lighting fixture, prints, plants, flowers, accessories and outdoor furniture

.
Habitat fully autopilot

computerised operation

is the backbone to its

retail and contract furnishing

, and is key to providing

cost efficient bulk-purchasing strategies

and handling multiple projects and clients simultaneously.
It matters not whether your taste lean towards Classic, Modern, Contemporary, Accent or Transitional Furniture. Habitat can provide the answer to help you create a budgeted home both functional and fashionable - a home uniquely your own "for the best value for your money".
Habitat also offers its clients "Brands SPRQ" which avails Exclusive International Brands special request for items for it's client which Habitat may not carry in the lines from its exclusive and renowned companies. However, Habitat gives its clients the option to purchase these lines if it suits their purpose at promotional Prices by individual quotes and specific delivery dates. Habitat then, packages this individual request order through its bulk Purchasing, Shipping, Custom Clearance, Delivery Network and Site installed program.
This "Brands SPRQ" offers Habitat client personal ordering choice to the most exclusive and famous Habitat International Brands.
SAUDI ARABIA EXPANSION PROGRAM: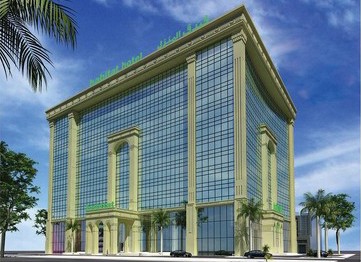 Habitat Riyadh Branch Building is in the pipeline, its furniture showroom would be 20,000m&sup2 and would also comprise 372 Habitat Hotel Suites.
EGYPT:
Habitat in 2003 opened its first foreign branch in Egypt. It retail showroom comprises:
Habitat (Almanzel) Egypt also has fully owned extensive & fully integrated manufacturing Facilities all fitted with state of the art machinery and equipment.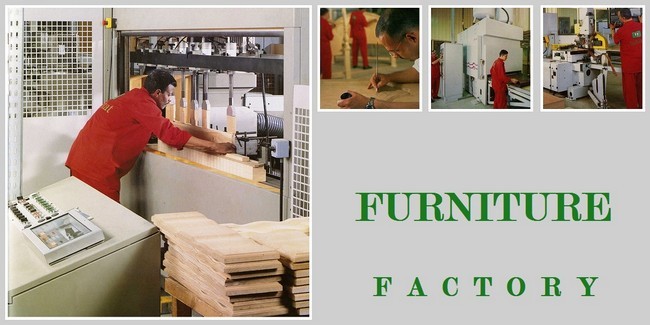 Case Goods Factory comprising 14,000m&sup2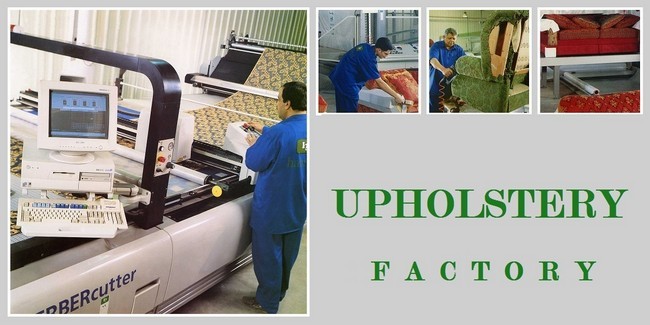 Upholstery Factory comprising 8,000m&sup2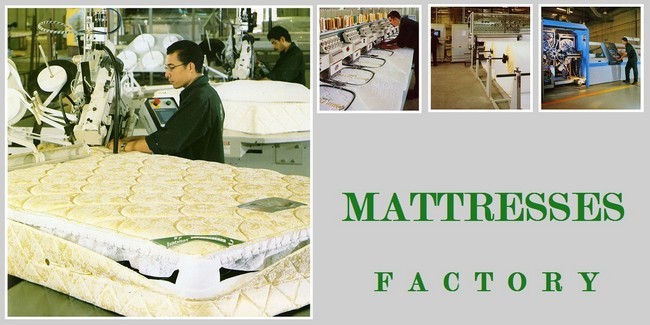 Mattress Factory comprising 19,000m&sup2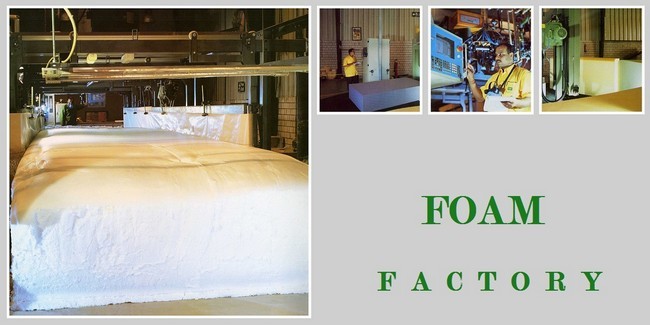 Foam Factory comprising 20,000m&sup2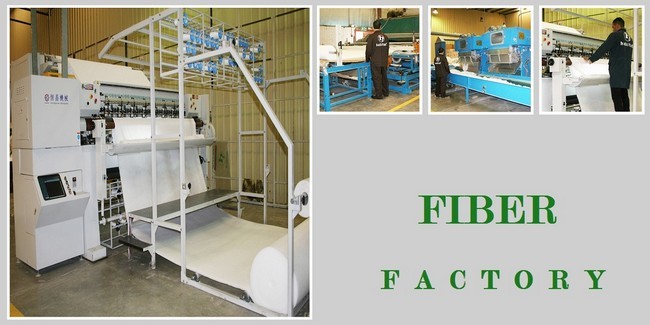 Fiber Factory comprising 10,000m&sup2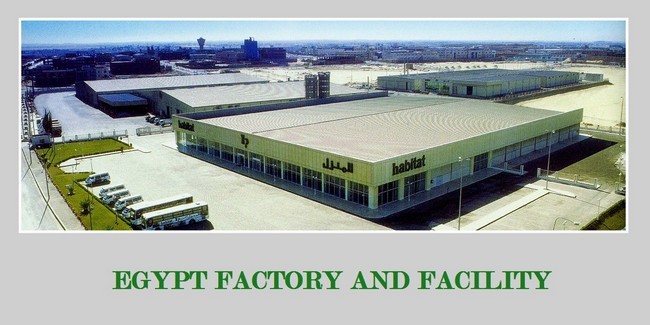 Warehousing Facility comprising 20,000m&sup2.
The total factory built in area comprises of 90,000m&sup2.
Also available at Management disposal an extensive 80,000m&sup2 of plot for the 2nd phase expansion.
Habitat has over 200 Mattress Distributors ALL over Egypt.
It also performs Turnkey Hotel furnishing supported by a work force of 1,100 personnel in its factories.
Egypt manufacturing facilities have subsequently been enhanced due to:
Custom duties exemption

from all

Gulf Countries

.

3-5 days shipment lead time

to all major

European

and

North African

countries.
EGYPT EXPANSION PROGRAMS:
Habitat also own a prime plot of land on Orouba street comprising 4,500m&sup2 which it intends to build it first prime Habitat Building with retail showroom 13,000m&sup2 and 140 Hotel Suites. As soon as permission to build is granted.
Habitat also own a prime located island on the River Nile (180,000m&sup2), it is only 7 minutes from the center of Cairo and 2 minutes from the Ring road.
Habitat intend to construct an off city recreation resort with Hotel, Restaurants and Conference halls. Presently negotiating with co-venturist for this project.